(2012-2020) Builidng the only public skatepark in New Orleans





Established in 2012, Parisite Skatepark is the only public skatepark in New Orleans, providing a safe and accessible space for all users by fostering a positive and nurturing community. As a core member of the skater formed non profit organization Transitional Spaces, I worked alongside community partners and local government to transform Prasitie from a small illegal DIY skatepark in a derelict space to 50,000 sq ft vibrant public park. This project received the Rudy Bruner Award for Urban Excellence and the Design Corps Seed Award.


Timeline


Human-Centered Design and Planning

The design of the original DIY was piecemeal. Each new feature was designed in response to the previous features. As the project scaled and legitimized Transitional Spaces developed a master plan which informed how the multiple phase builds with vairing community partners would function as a whole.

It was important that park users maintained agency when the park shifted from a DIY to a development process with more red tape. This was achieved through human centered design charrettes, placing skaters on design teams, and community forums. Design considerations included program, varying skill levels, park flow, sightlines, and green spaces that prevent localized flooding. Over the years dozens of stakeholders worked together to build a well lit, vibrant, fun, and inclusive park.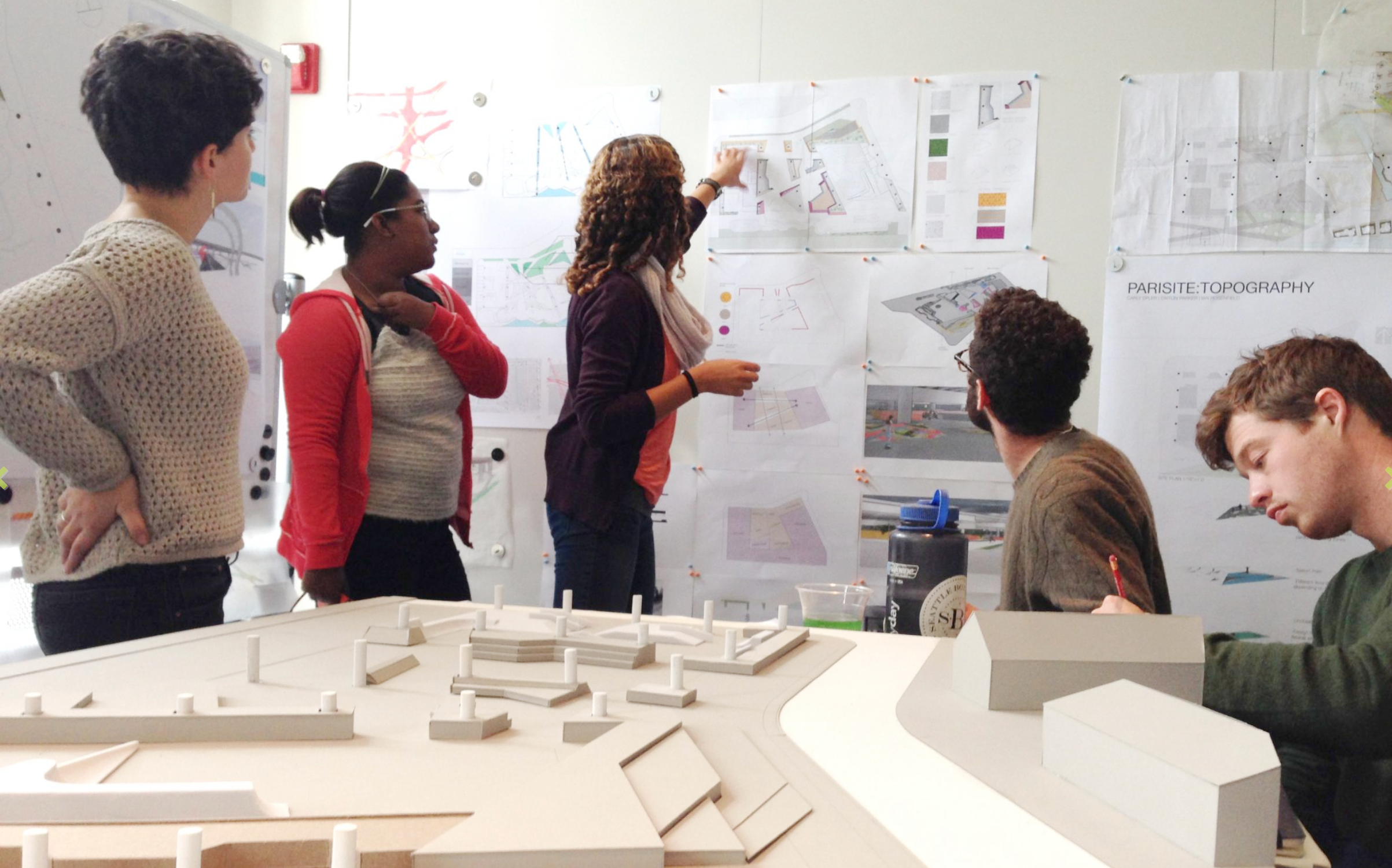 Community Partners and Fundraising

Parisite is built by the community. By skaters, architects, engineers, civil servants, PR firms and strategitc partners donating time and resources. Partnerships include the Tulane School of Architecture's Albert and Tina Small Center, New Orleans Recreation Department, and Capital Projects Administration. Developed 100% independently of New Orleans' city budget, the community-supported enterprise is funded by grants, public and private partnerships, social marketing and crowdsourcing. Between monetary contributions and donations of goods and services our development budget is roughly $450,000. Over $100,000 of this coming from 2 kickstarters and a gofundme campaign. The success of these campaigns are supported by our story and banding and funded by our community.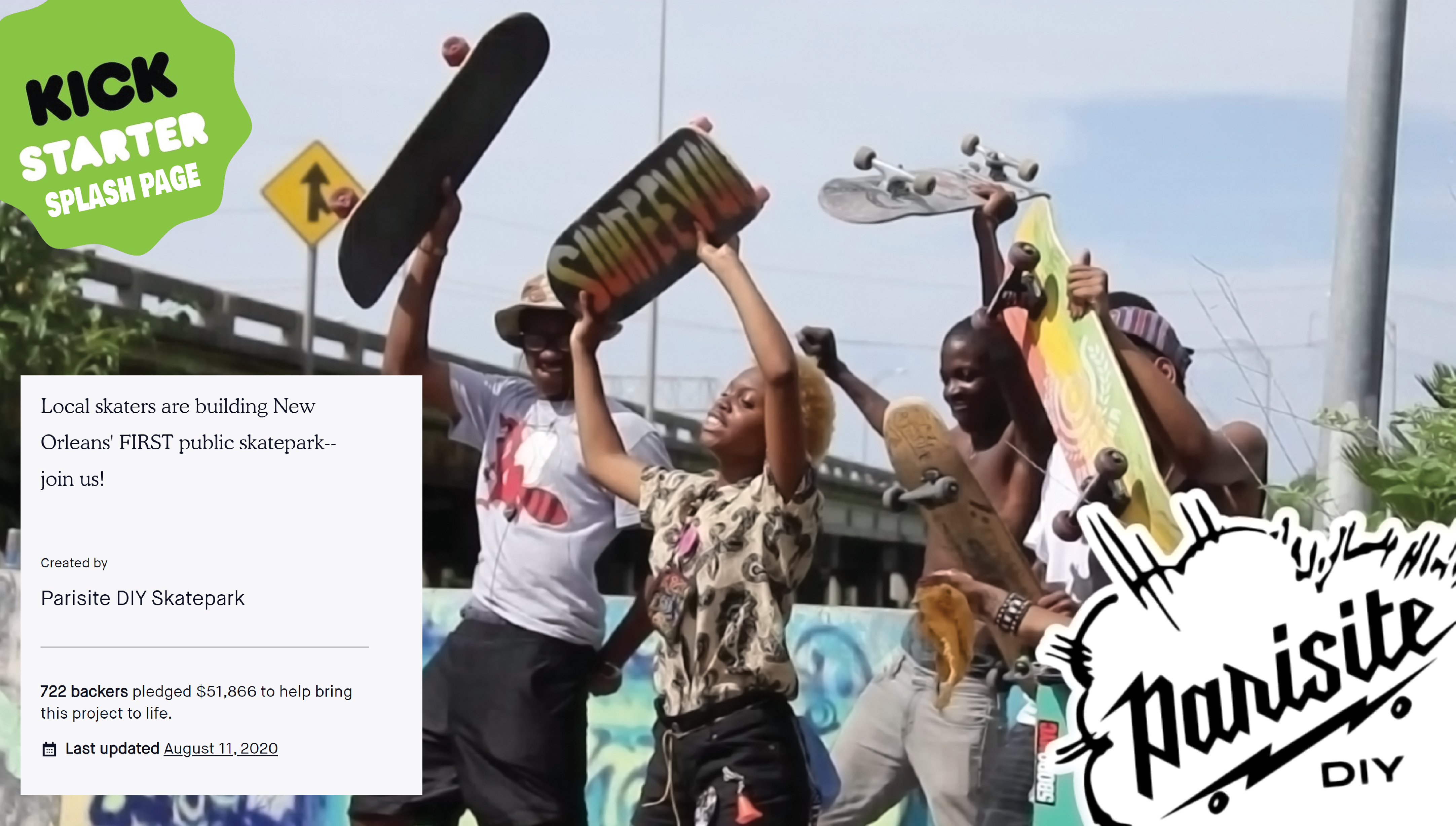 Story and Branding

Parisite's community driven success story is infectious. And its ability to establish itself not only as a skatepark, but as a brand is a huge asset. Over the years we've collaborated with local New Orleans graffiti artists on a series of skateboard decks, hoodies, hats, and T's. Our coveted kickstarter prizes were very cool and at a great value. $35 got you a personalized tile permanently installed in our phase 4 peanut pool. Skaters and park supporters around the world proudly wear Parisite gear.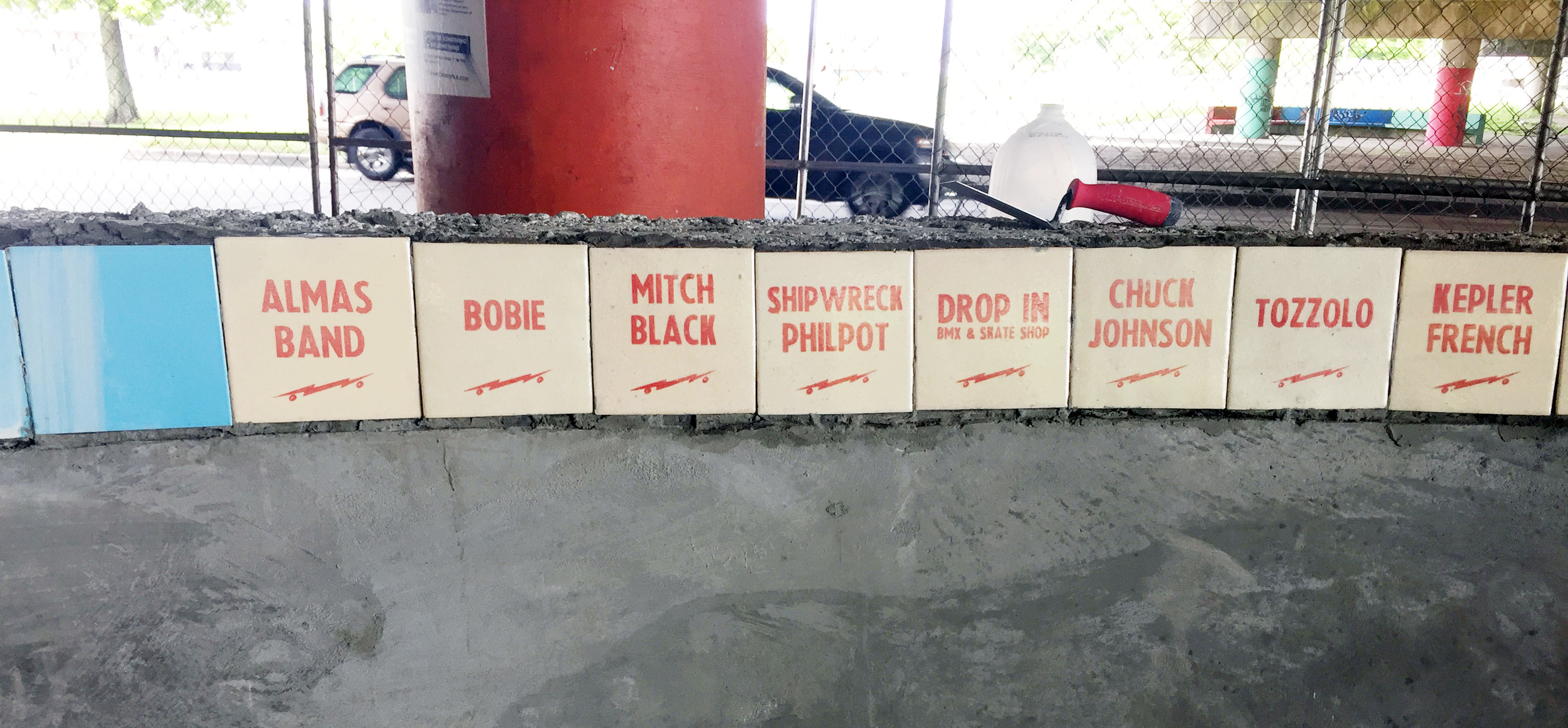 Transitional Spaces

Jackson Blalock
Ally Bruser
Skylar Fien
Ross Harmon
Perry Holhstein
Andre Mills
Joey O'Mahoney
Mark Steuer
Julian Wellisz
Scott Whorton

Grantors

Black Rock Arts Foundation
Tony Hawk Foundation
Brees Dream Foundation
Ryan Scheckler Foundation
New Orleans Plat Forms Fund
Rudy Bruner foundation




Community Partners

The Albert and Tina Small Center
Tulane University
NORD Foundation
Capital Projects Administration
Mayor's Office, New Orleans
Dana Brown and Associates
Louisiana DOTD
Eustis Engineering
Design Office
Metro Studios
Hooley, INC.
Red Bull
All the Parisite DIYers
So Many Others!